Experts Resolving Culture, Leadership, and Strategy Challenges
Success in business is directly related to how well each individual, team and company integrates and aligns these three fundamental keys: culture, leadership and strategy. Only then can businesses innovate, motivate change and thrive.
Whether an individual striving to be a better leader, a small business ready to uplevel, a mid-size organization excited to build leadership pipelines and succession plans or a mature company looking towards building a healthier, stronger culture of inclusion and belonging, we have the opportunities and solutions to get you where you want to be. We help: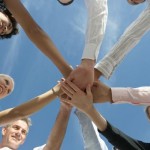 CULTURE is the foundation of any strong organization. Do you have a culture problem or a culture with problems? What complaints are floating around about your organization? Do you hear whispers of poor leadership, no transparency, low accountability, poor communication, unfair/unequitable treatment, competition over collaboration, no work-life balance, micromanagement, limited resources, etc.?
You are not alone. These are common messages that bubble up in a unstable culture. DVLP Solutions guides culture exploration, understanding, and resolution in an inclusive, root and solution-focused manner. We help you build vibrant communities that are deeply engaged, productive, inclusive and collaborative.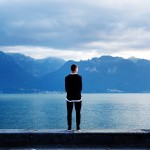 LEADERSHIP is about empowering employees at all levels to be leaders resulting in massive productivity, high performance, larger profits and greater impact. This style creates employees that are more engaged and happier. They come together as a team of leaders striving towards the best for their organization while creating a strong pipeline for succession. Through this process, the talent, results and impact of these leaders at all levels blossoms. We work with people to embrace the leader within, magnify their impact and maximize their potential so they become champions for themselves, their teams and their companies. By helping them define and and embody all the fundamental practices of the P.E.E.R. Leadership System™, leaders can make a huge impact in their work and communities and be leaders "worth following".
STRATEGY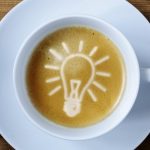 helps organizations reach that next level of success so they can be strong catalysts for purpose, change and impact. As businesses grow, they naturally reach plateaus, slowing their momentum and their results. Many companies get stuck here. We help leaders break through these barriers so they can make decisions that support that next stage of growth; scale up their teams, programs and profits the right way, so its sustainable and fun; and leverage the best resources and people for their companies so they can be thriving engines for growth, impact and success.
Ready to explore how we can support you? Click below to sign up for a complimentary Breakthrough Discovery Session to explore solutions that may be right for you.